I can't seem to sleep for more than a few hours in a row. Its really icky. H1N1 isn't too pleasant. I think I'm going to have to take a gravol and some tylenol soon for my disgustingness and perhaps that will help me sleep.
Nobody is online and I can't just mindlessly surf like I used to (1st year of res...). So anyway, I found this great promo shot of Jensen Ackles running away from Croatoan infested people and thought it would make a good desktop background. It was a colour picture, so I made the background black and white and the subject in colour. Its a great desktop, blah blah blah. Here it is, for reference.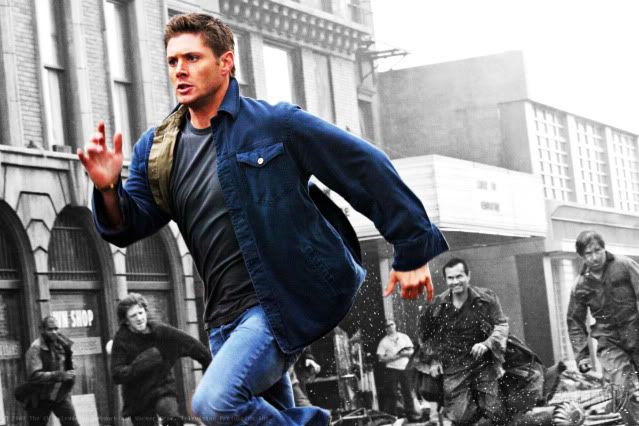 Lovely. Anyway, I realized that I had a layer that was just Jensen Ackles running away. Then my disease and drug addled brain thought, "Hey! Remember on Who's Line when they were in the green screen and had to guess what they were in front of?"....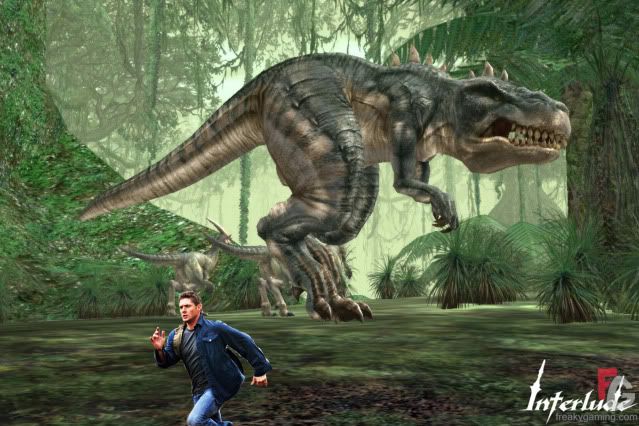 Not a t-rex!!! Noooo!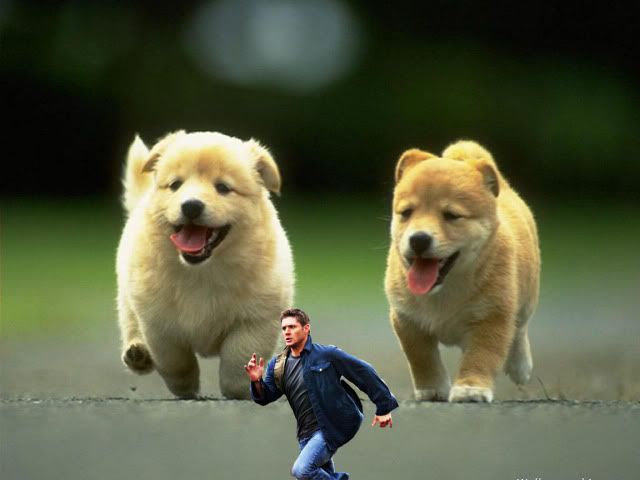 Giant vicious puppies!!! NOOOOOO!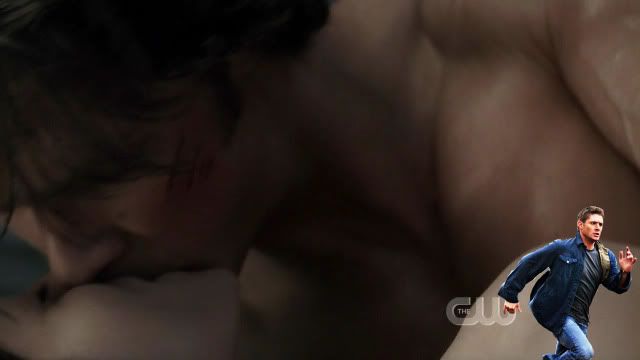 NAKED!!! NOOOOOOOO!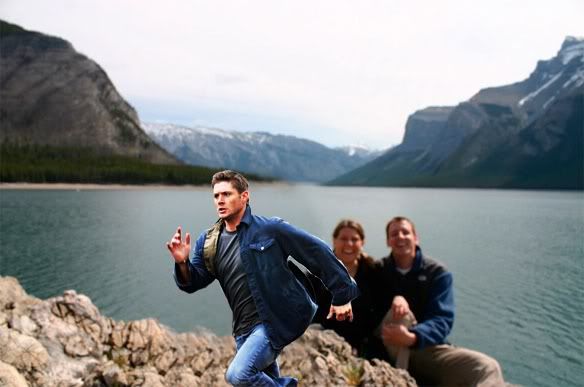 Now you are just ruining perfectly good holiday photos in Canada.... NOOOOOOOO!
Anyway, I just had a hoot. Now I feel tired again.
GOOD NIGHT FOR GOOD!
P.S. You may have noticed that my whole layout has changed. I need change. The design of this site may undergo many changes in the next little while. Thank you for your patience or any suggestions. :)